SEGA® and IDW Publishing Dash Forward with Partnership Deal
Back in January
Archie Comics
abruptly stopped publishing all of their Sonic The Hedgehog titles leaving fans of the longest running video game comic spinning. Earlier this week they released a statement stating more news will come, and it has but not from
Archie
. Today
SEGA
® revealed that
Sonic the Hedgehog
™ and his friends have joined forces with
IDW Publishing
, the leading publisher of licensed comic books, to begin a thrilling new chapter in the
Blue Blur
's adventures in 2018.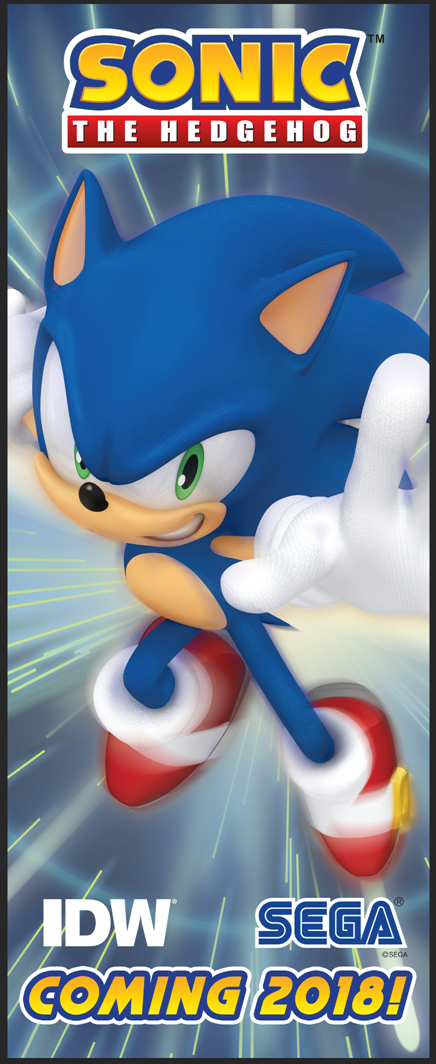 Creative teams are currently being formed, and a publishing plan is now underway with more details to come at a later date. Writers and artists will be bringing their considerable talents to the comic book world of Sonic.
"We've been speaking with beloved Sonic fan-favorite creators and new creators alike, and are excited to be able to spread specifics about our plans for the comic in the near future"
— Chris Ryall, IDW's Chief Creative Officer
"We are ecstatic about this partnership with IDW. We know they'll serve as a good home for the new adventures of Sonic, his friends, and foes."
— Ivo Gerscovich, Chief Brand Officer for Sonic the Hedgehog
It is unknown at this time if IDW plans on continuing the numbering of the longest running comic based on a video game or start fresh with a #1. In the past IDW has done both when acquiring properties from other publishers.
Let us know in the comments what you think of this
IDW Publishing
Announcement and don't forget to follow us on
Twitter
for the latest Previews, Reviews, News and Interviews!